Japanese sake brewers now embracing smaller bottles amid decline in sales
Household demand for big sake bottles has been reducing due to the change in drinking tastes and decrease in multigenerational households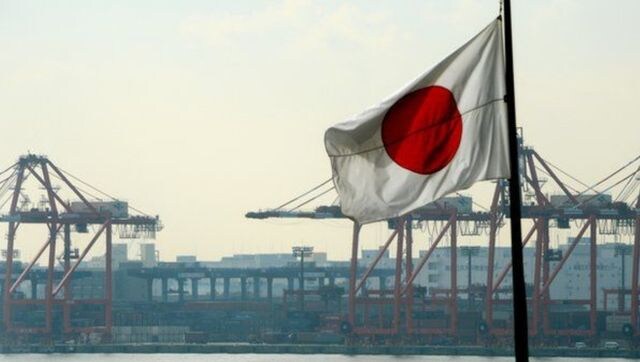 Japanese sake brewers have now begun to realise that bigger bottles are failing. Now, breweries have started to come up with smaller containers in their attempt to create a buzz amid a general reduction in sake drinking. A small 100ml bottle version of YK35 daiginjo premium sake was rolled out by Hokusetsu Sake Brewery from Sado in Niigata prefecture in 2021. A 720ml bottle costs 4,950 yen ($36.51), while the small bottles are priced at 770 yen ($5.68). Initially, they were released for shipment to overseas hotels. But the brewery decided to sell them in Japan as well because of the demand from customers who want to try a small amount.
There has been a faster decline in the shipments of sake during the COVID-19 pandemic as the bars and restaurants were not open for much of the time. Since fiscal 2002, sake consumption has declined by over 50 per cent in volume terms, while the shipments of 1.8-litre bottles have reduced by roughly 80 per cent. This data was revealed by the government and industry, as mentioned in a report by Nikkie Asia.
Around 44 million 1.8-liter bottles of sake had been shipped in fiscal 2021, as per a bottle recycling association. The amount saw a decline at a pace of several per cent a year prior to the pandemic. However, it plummeted by 20 per cent in fiscal 2020 and 16 per cent in fiscal 2021. Demand from restaurants and other establishments make up over half of all the shipments of 1.8-liter bottles, called as issho-bin in Japanese.
According to the recycling association, demand for the large bottles were adversely impacted when restaurant reduced the business hours or refrained from serving alcohol at the time of pandemic. The waste from unsold sake turned into a bigger issue, as the beverage begins to lose its flavour once it has been opened.
As per the media reports, the change has been seen in Niigata prefecture, which is among the Japan's biggest sake-producing regions. Household demand for big bottles has been reducing due to the change in drinking tastes and decrease in multigenerational households. Akira Shizukuishi, president of distributor Niigata Shuhan, told Nikkei Asia, "More people think that [a 1.8-liter bottle] is going to be more than they want to have."
Read all the Latest News, Trending News, Cricket News, Bollywood News,
India News and Entertainment News here. Follow us on Facebook, Twitter and Instagram.